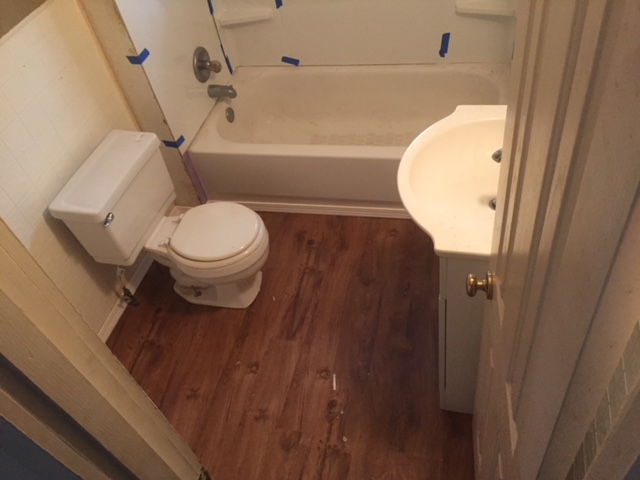 We tore this entire bathroom down to the studs. After removing everything, we adjusted the plumbing, added in a vanity, a fiberglass shower kit and new toilet. We finished with custom trim and hardwood floors to make the room transition seamlessly into the rest of the house.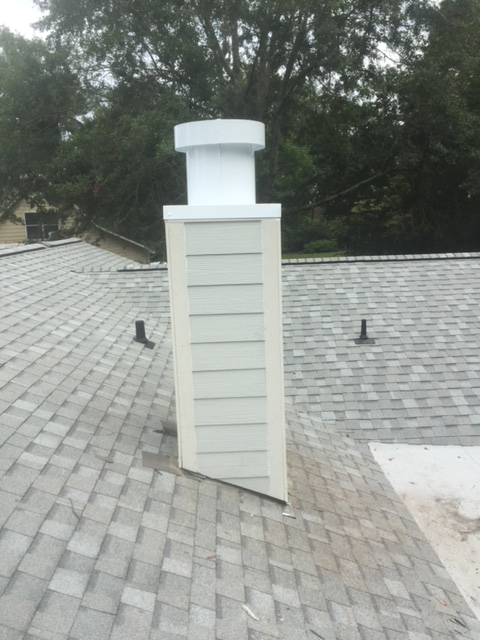 We took an existing vent pipe for a chimney and extended it out with a weatherproof, wood framed chimney that fit with the existing architecture.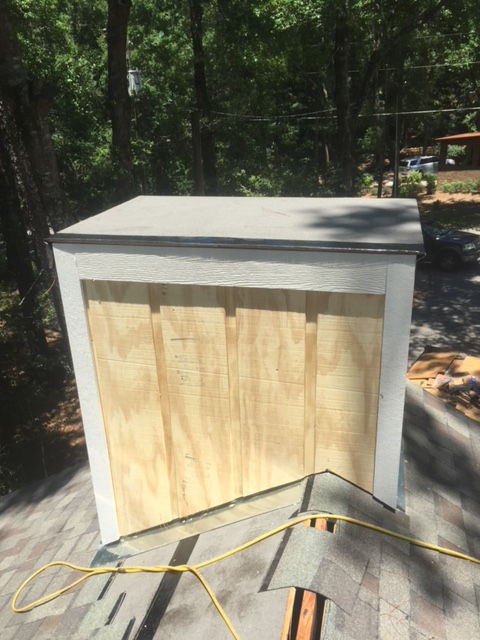 This chimney repair took and existing pipe style outlet and turned it into something more fitting for the style of house. We added board and batten siding and custom trim work to finish out this awesome looking chimney.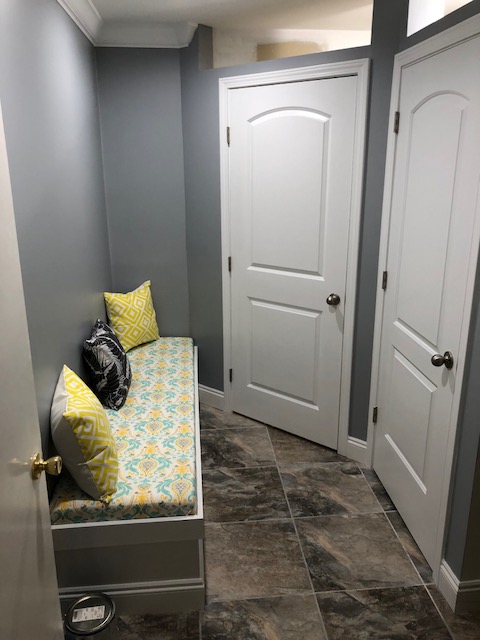 A local church needed their women's room redone. We removed the existing structure, framed new alls and doors, added a seating area and then added new flooring and paint to finish the build.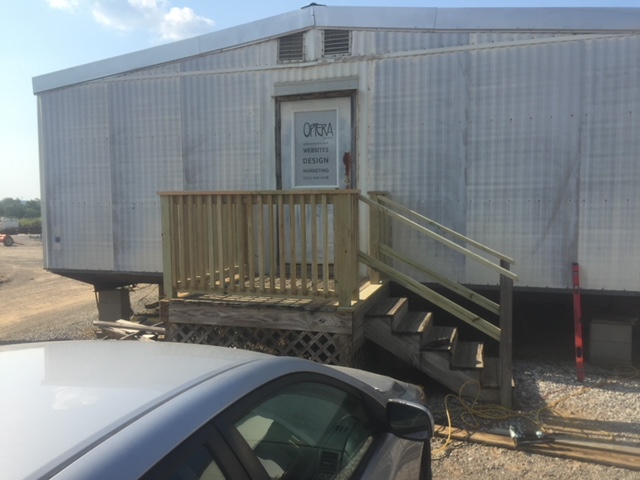 Weather damage and the sun eroded this deck and we were able to add new rails and posts to provide a safe and secure entry at the front and side of this local business.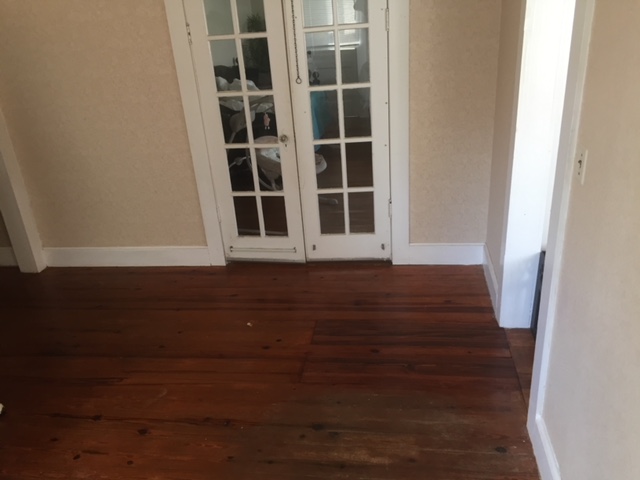 Hardwood floors are a popular option in the south, but along the Gulf Coast, our humid conditions can erode floors over the years. Here we were able to remove the damaged flooring without harming the surrounding flooring, and then we installed new pieces and matched the existing stain to give the floor a seamless repair.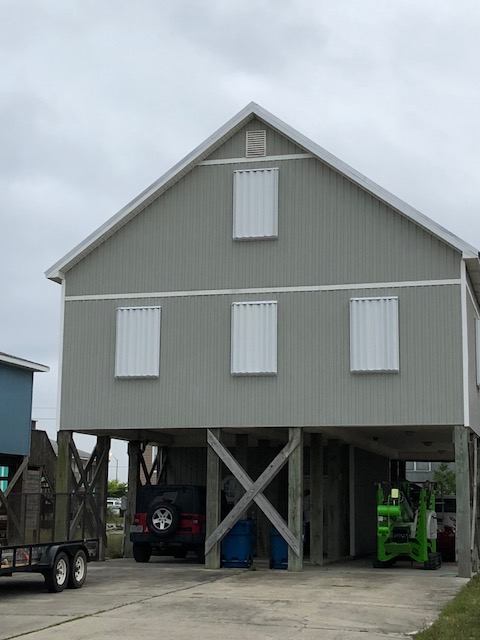 Tropical disturbances are a fact of life along the Gulf Coast. This homeowner needed extra protection on their beach home and so we added these hurricane shutters, which are rated to withstand hurricane force winds.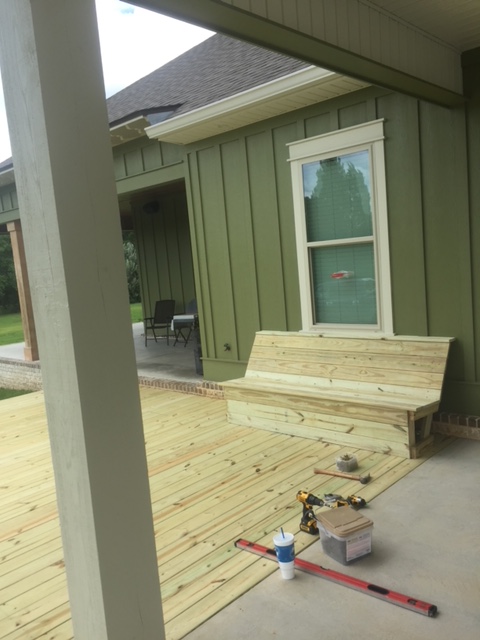 This deck was added to connect an existing wrap-around porch and carport. In addition to the deck, we added rails and then added a custom built bench to bring the addition together.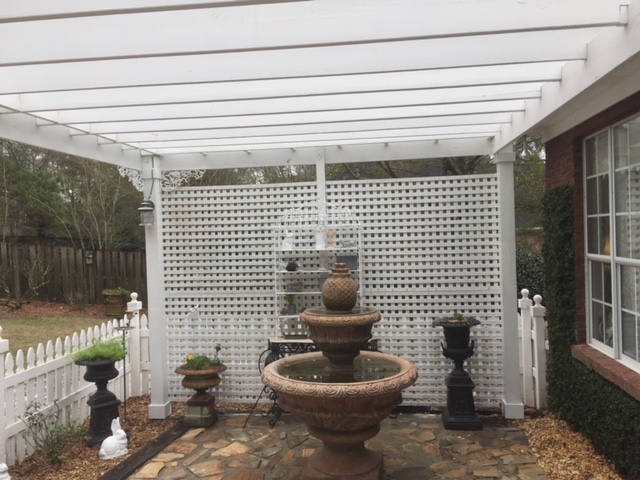 This custom pergola was done in Daphne, AL. We cut custom rafters for the pergola and then painted it white to match surrounding decor.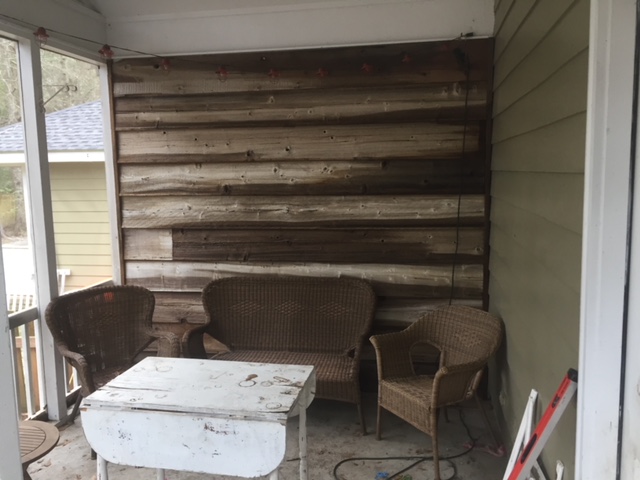 Matched the old siding with new siding and then painted to blend the two areas together. Once that was done, we added a reclaimed barn wood accent wall to make the addition pop.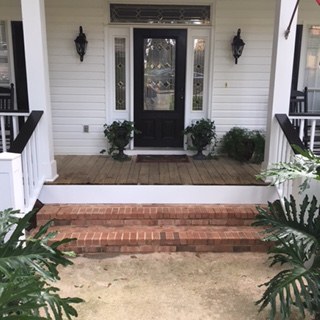 The rails and posts on this front porch had become weathered over the years and unstable. We came in and replaced old lumber on the banisters, handrails and posts. We were able to match the look of the original design and blend the repairs seamlessly.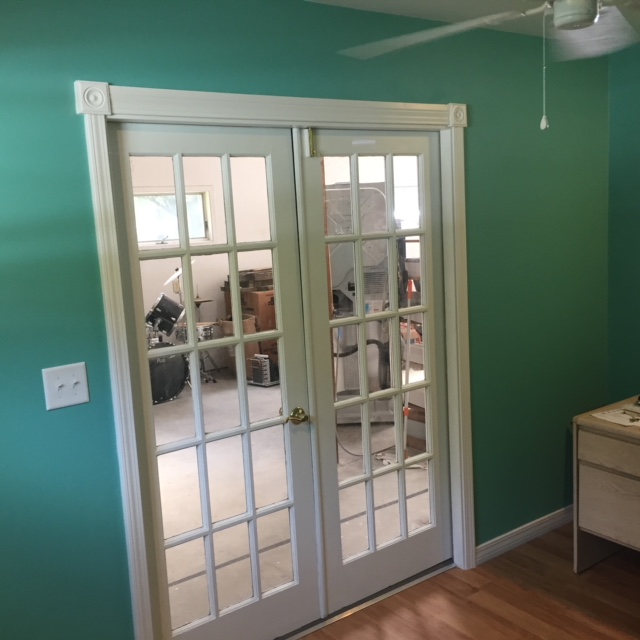 This room addition happened in Gulf Shores, AL. We framed the area, put up drywall, siding as well as added french doors and an exterior window. We finished the addition with wood flooring, a ceiling fan and painted the room green.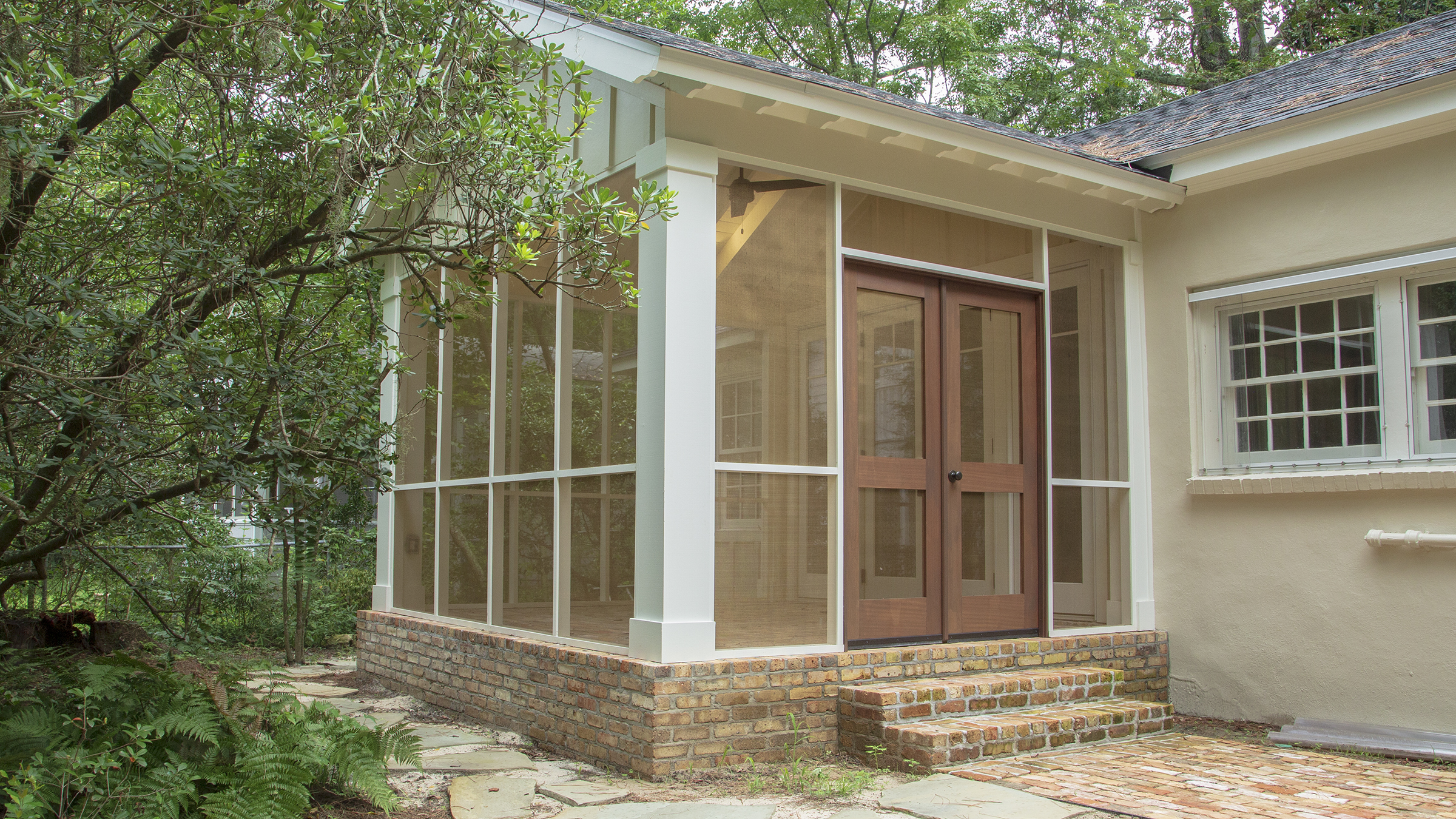 This screened porch addition has exposed rafters, double doors, ceiling fan, and pin lighting. The porch was set into the landscape. The final product is a porch that looks as though it's always been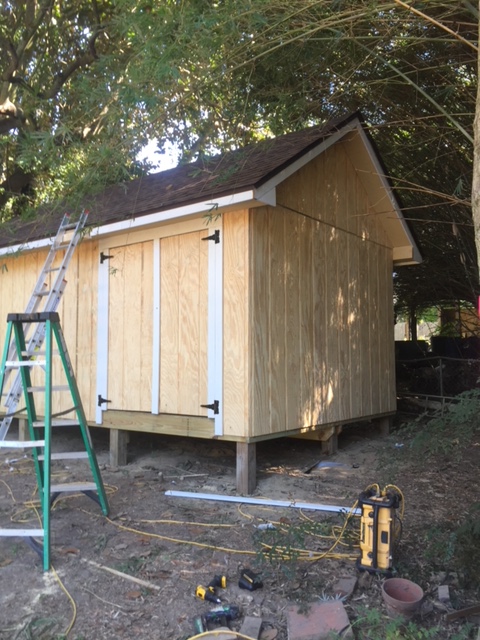 Custom built shed in Fairhope, AL. We built this shed from the ground up including framing, doors, ramp and set on 6×6's to level the floor and keep it from taking on runoff.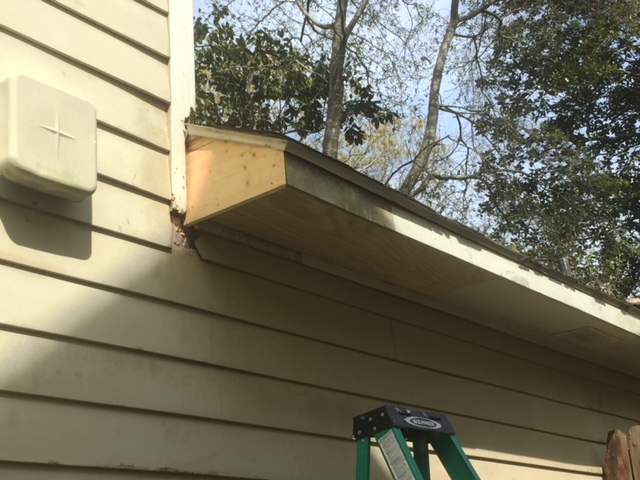 Vinyl soffit repair on a house.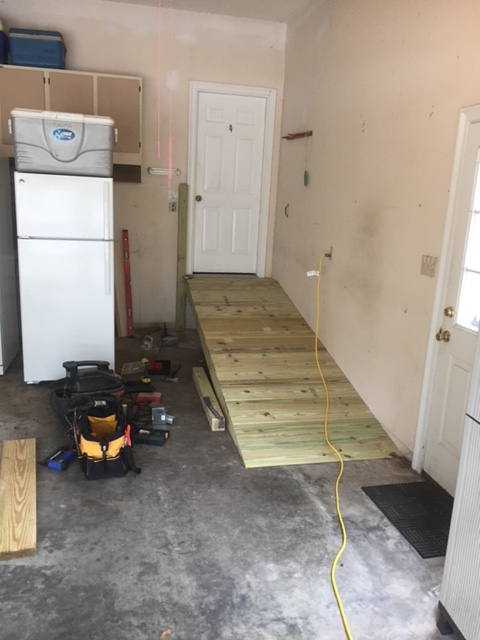 Wheelchair Ramp added to a garage.